Guide for broken Racketgrip
Here i show, how to change a broken racketgrip.


Required material: 

Grip of e.g. an old or broken racquet.
2-component adhesive.
Thin nail or wood screw.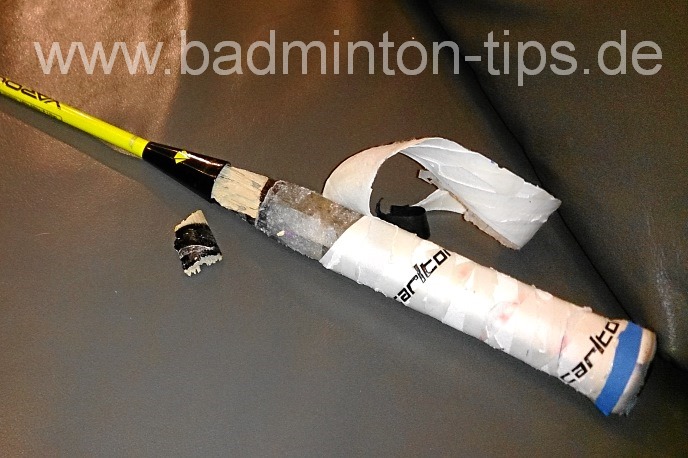 If a racket suddenly feels "wobbly", the grip is usually broken. This can often be seen only when the grip tape is removed.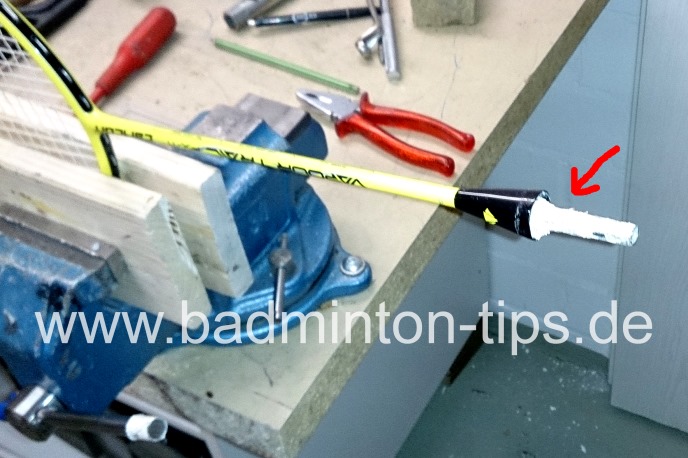 After the broken grip was removed, all wood and adhesive residue must be taken from the shaft until only the carbon shaft is visible. Not yet happened here in the picture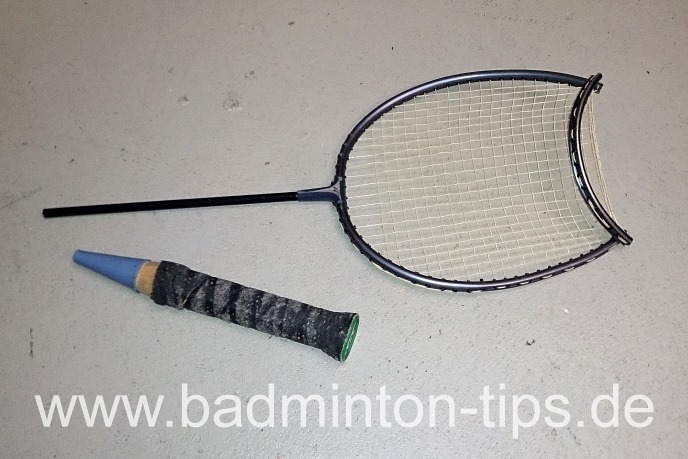 I took the grip from an old broken aluracket as a replacement grip.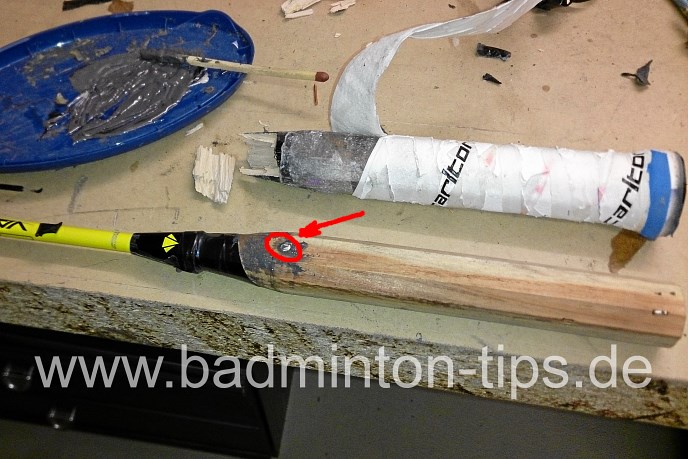 The racket shaft was here already fixed with 2-component adhesive and ergonomically placed (very important).
Drill a thin hole (1.5 mm) through the grip and the carbon shaft. Plug a nail or a thin wood screw to prevent rotation of the grip.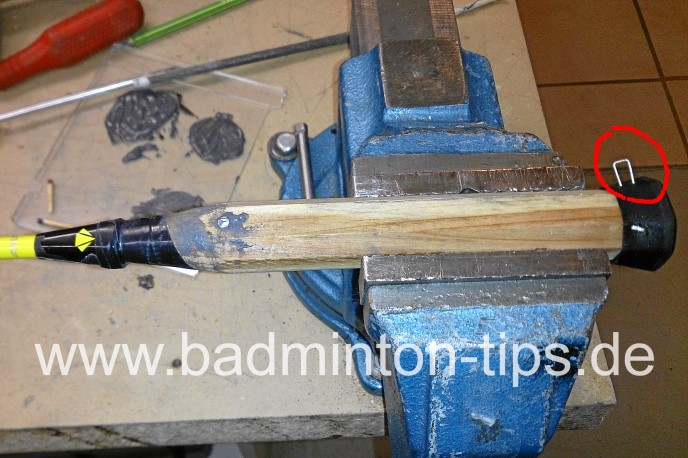 Fix the original cap of the broken grip on the replacement grip. So you get the original logo.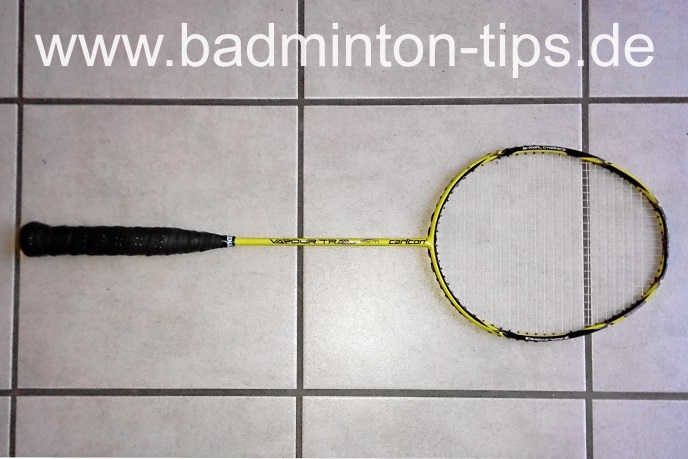 Here you see the repaired racket after fixing a grip tape, .

Wish you a lot of fun with the reproduction.