Guide for broken Rackets 02
This method is quickly practicable like Guide br. Rackets 03.
However at the side partially less long-lasting. Advantage approx. 1 gramme lighter.

Required material:
2 pieces 2.5 - 3 mm of diameter steel nails (no iron nails) with 50-mm length.
Superglue or better 2K-glue.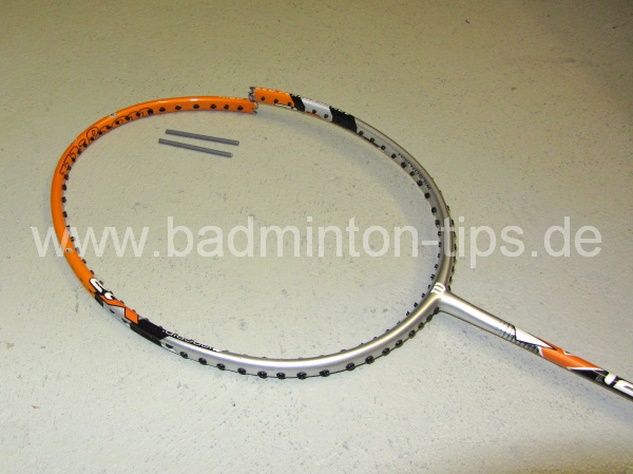 Cut 2 x 2,5mm steel nails on approx. 45-50 mm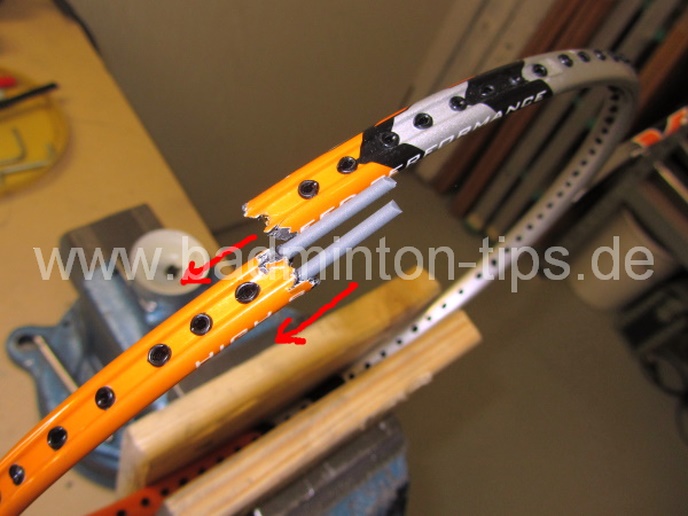 Paint the nails with super glue (2 k-glue) and push it the half length in the racket frame. Allow 3 minutes  to harden.
Afterwards paint the other sides of the nails with glue and push in the racket side, too.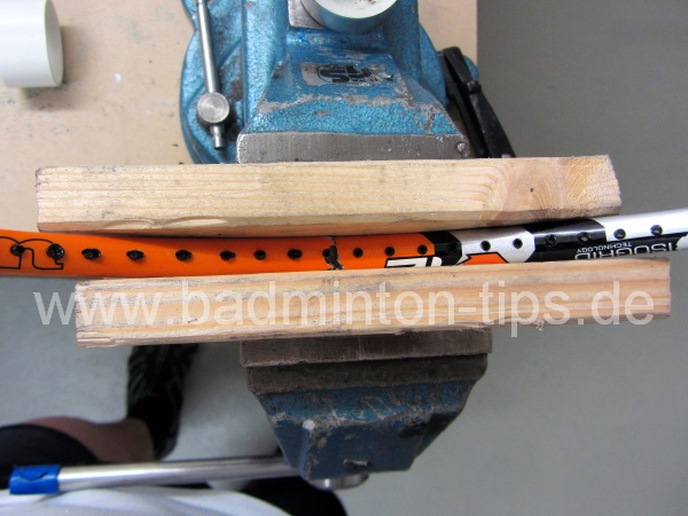 Fix in place the racket immediately till glue is harden.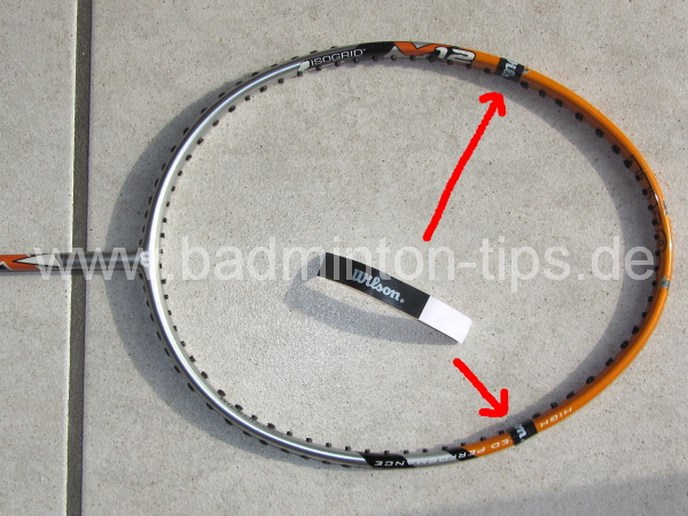 You can apply on both sides of the racket either suitable colour, or use electronic tape.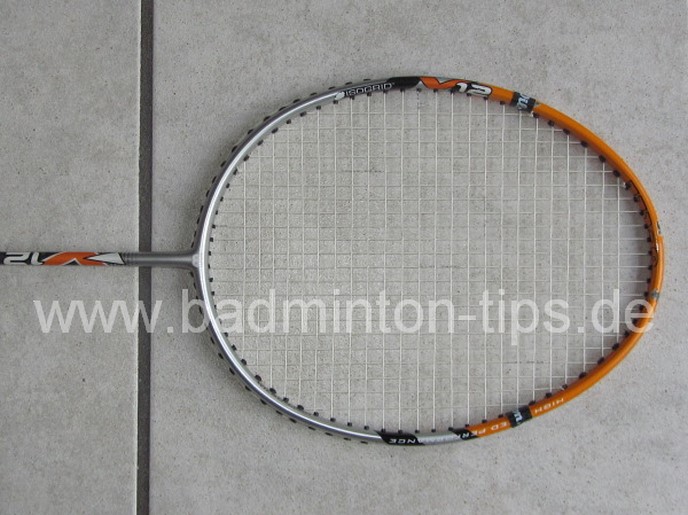 After restringing the racket lookes this way.

In this example I had used plastic pencils for weight reduction. They held only short-term.
Moved them later again with steel nails for durability.
Racket weighs approx. 2-3 grammes more than original.

It possible happen that the frame bends at the side, because the nails are not fixed in the racket as good, as with Guide br. Rackets 03.

Wish you a lot of fun with the reproduction.