Guide for broken Rackets 03
This method is quickly practicable as Guide br. Rackets 02.
It is very durably and approx. 1 gramme of excess weight.

Required material:


2 pieces 2.5 - 3 mm of diameter steel nails (no iron nails) with 50-mm length.
1 big match or other (light) space fountain pen.
2K-glue.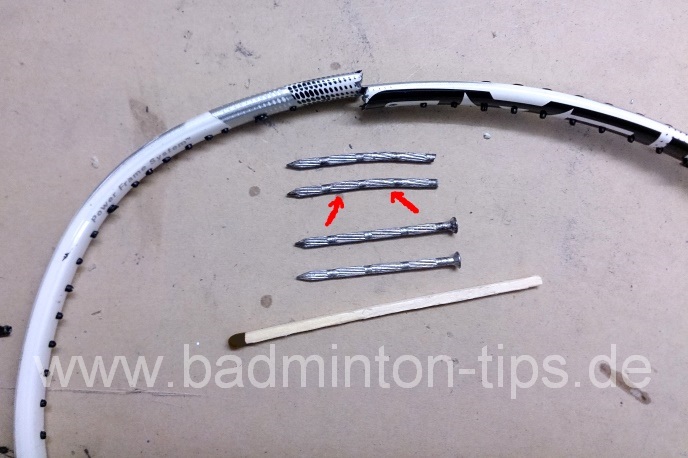 Bend the steel nails on the radius of the racket frame.
Cut the nail heads.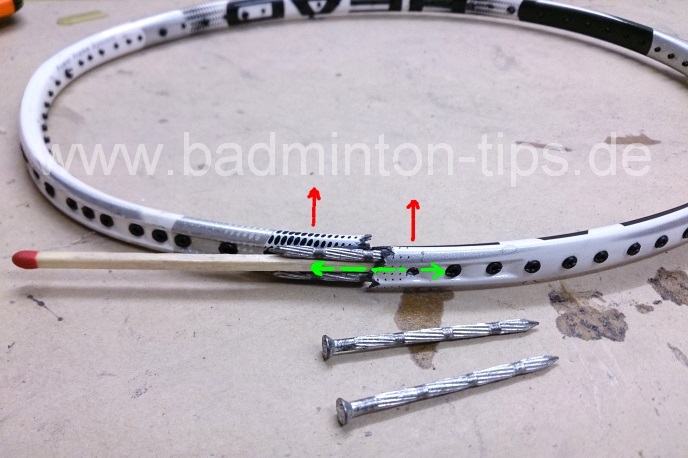 Paint the nails with 2K-glue and push it the half length in the racket frame.
Do the same with the match.

Cut the match.
Paint the nails and match with 2K-glue and push it in the racket frame.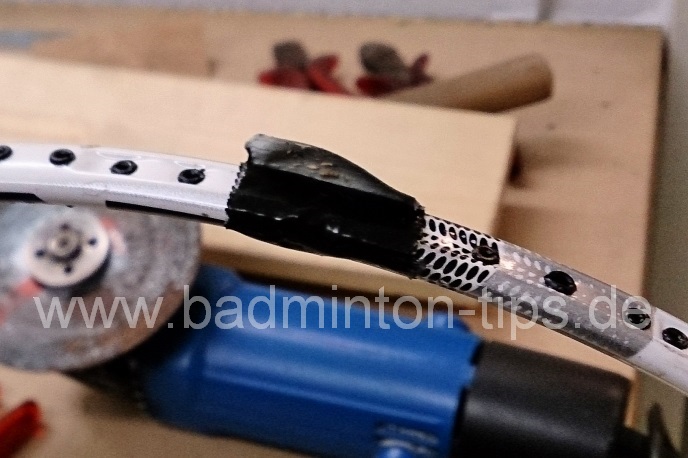 Apply electronic tape.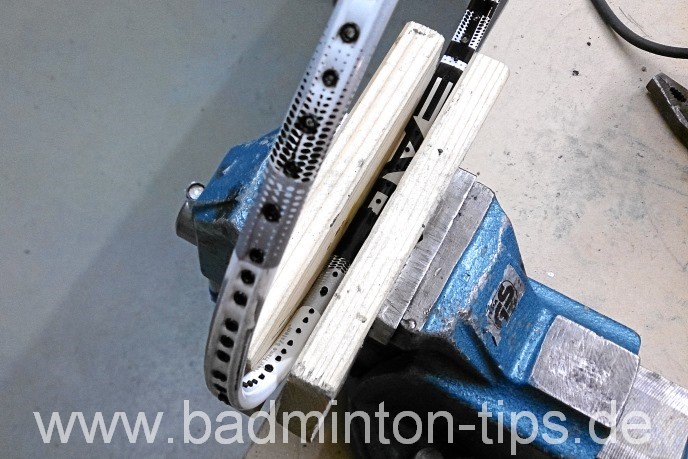 Fix in place the racket, until the 2K-glue is harden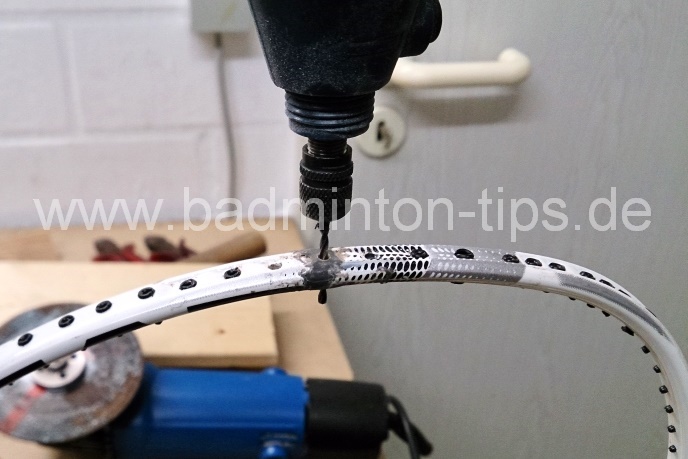 Bore with 1.5 - 2.0 mm of steel drill new holes (not bigger).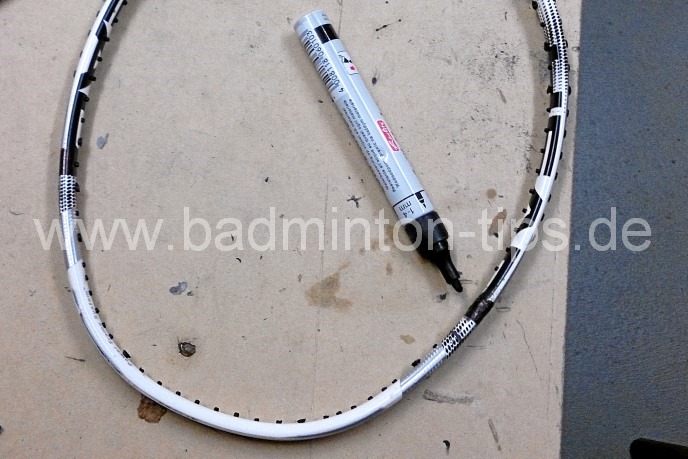 You can apply on both sides of the racket either suitable colour, or use electronic tape.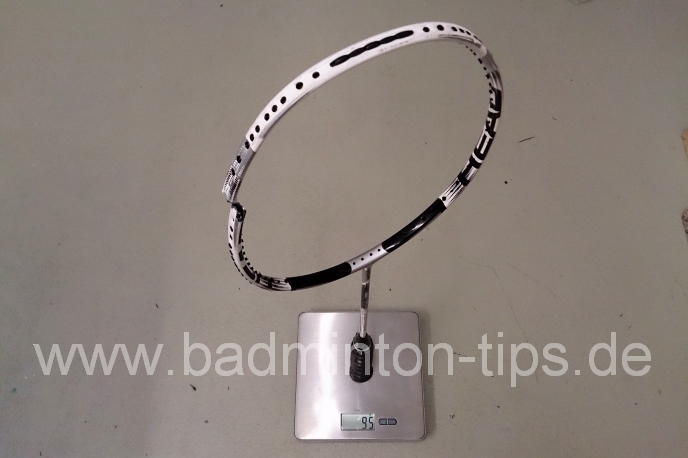 Weighed before repair.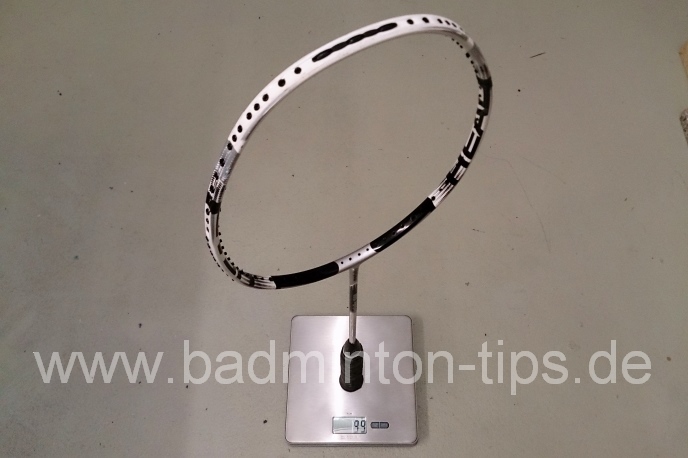 Weighed after repair.
It weighs approx. 3-4 grammes more than original

Wish you a lot of fun with the reproduction.