Guide for broken Rackets 04
This method is not mine. Jitender S. sended it to me from India.
His solution does not look very nice on the result, but should be very resilient and lightweight.

Required material:

1 piece racket frame (from another racket). This piece should correspond as possible to the frame to be repaired.
Heavy duty string (possibly piece of badminton-string).
Super glue.
Here are the required materials.
The piece of frame should preferably come from a racket that has the same characteristics as the racket to be repaired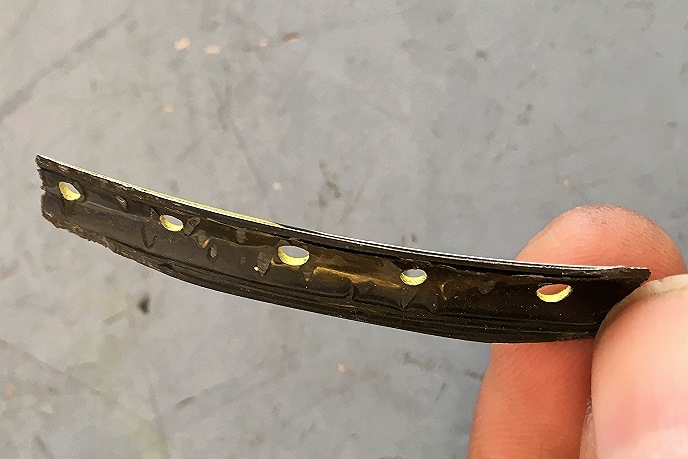 Here Jitender has already separated a piece of frame from an old racket (possibly with Dremel).

Jitender holds the prepared frame piece to the break point of the racket to be repaired.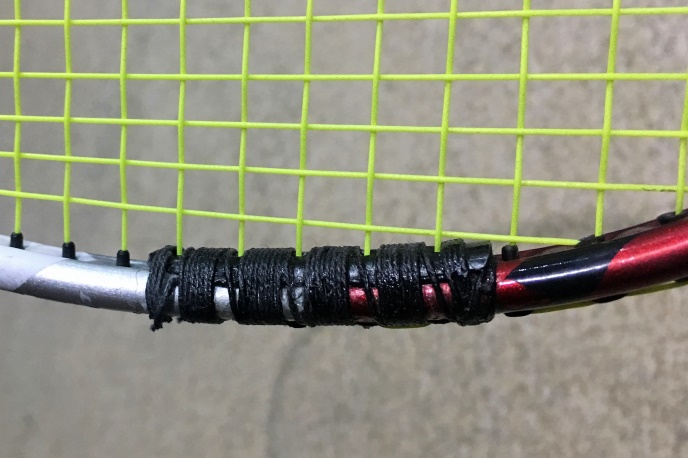 The frame piece is fixed with string to the breakage and then skimmed with super glue. This has to harden 24 hours.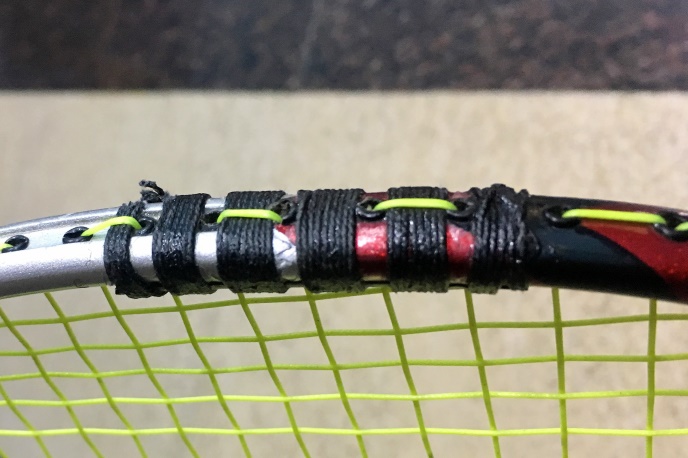 The fixed racket viewed from the outside.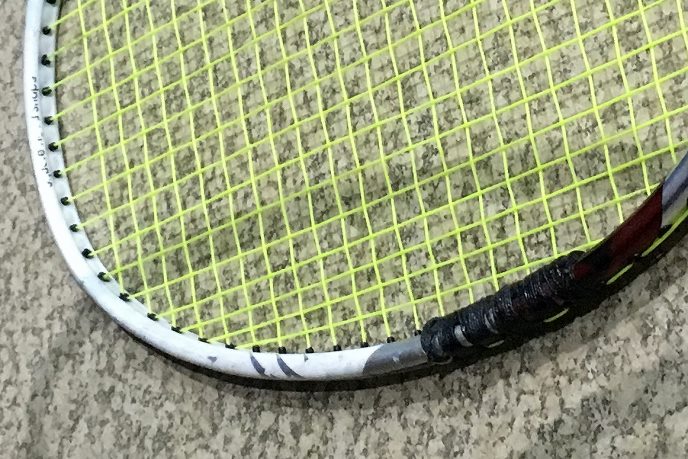 This is how the racquet looks.
The twine remains with Jitenders method for safety.

Wish you a lot of fun with the reproduction.